fitness
Daily workouts specifically for first responders for ALL fitness levels.

Focus
Daily mental
conditioning to be your BEST on and off the job.

Food
Daily habits on how to eat to perform and look your best.

Family
The ONLY online community for first responders.
What do I get with
my Membership?
Daily Workouts
Daily Nutrition Coaching
Daily Mental Conditioning
Online Community
Also including a Chance to
WIN a brand new truck
and much more…
"I am honored to serve those that risk their lives every day to keep our city streets safe by helping them win in their fitness, nutrition, and creating the winning mindset so they can be fit for duty and fit for life."
– Coach JC
FFR was created to unify police officers, firefighters, EMSA medics, and National Guard to work as a team.

Michael M.
Firefighter
52.7 LBS LOST
20.7 % Lost
56.9 Body Fat Mass Lost
30.25 Inches LOST
"I got my results back, I had lost 55 pounds, I lost 21% body fat, I lost 12 inches off my waist and gained 5 pounds of muscle. If you told me a year ago that I would squat 450 pounds, I would have said no way. I am able to do my job better than I was before the program. If you look at these results, you'll never see anything like this in any other program, there is nothing like this around."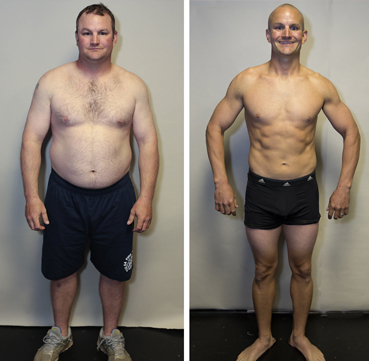 Darin D.
Firefighter
58 Lbs. Lost
14.7 % Lost
38.3 Body Fat Mass Lost
34.5 Inches LOST
"Before Fit First Responders, stagnate is the word I would use for myself. I was in a rut at work and at home. I was at my heaviest in January of last year, and as a firefighter, I knew I was not where I needed to be.
With Fit First Responders, I am back in control of my life. I lost 58 pounds and dropped my body fat mass by 72%. I am now there for my kids, for my wife, and not having excuses at the house. I've become a manager of my time, it's been a total game changer."
become a fit first responder today
$20 A Month. Your first 20 days are free.
Exercise anywhere with your iPhone, iPad and PC
Fit First Responders is a 501(c)(3) Non-Profit Organization
Partners of ffr